Pediatric Hospitalist
Location: Charlotte Area, NC
---
Position Details:
Atrium Health Levine Children's is seeking a full time experienced physician to join our team of 14 faculty pediatric hospitalists on staff. The position would be mainly located at Atrium Health Levine Children's Jeff Gordon Children's Center in Concord, NC, providing inpatient clinical care.  There would also be the opportunity to work 25% of the time at Atrium Health Levine Children's Hospital in Charlotte, NC contributing to our educational and quality improvement programs. Full time consists of 12 shifts at JGCC and 4 day shifts at LCH. Candidates must be Board Certified with a minimum of 2-3 years' experience outside of training.
---
Charlotte, NC: Ideally situated between mountains and beaches, Charlotte, NC has a metropolitan area of 2.4 million that continues to experience rapid growth. Charlotte is the US's second largest banking center and has a full array of cultural activities and professional sports teams. Charlotte offers excellent public and private school options, and North Carolina is home to several world-class universities.
Concord, NC: A fast-growing economy is one of the many assets of Concord, a city situated 20 miles from Charlotte. Concord features tourism attractions like Charlotte Motor Speedway and a regional Concord Mills shopping mall, and the city's largest employer is Carolina Medical Center-Northeast with 4,500 employees. Higher education opportunities are available at Rowan-Cabarrus Community College and Barber-Scotia College, and diverse housing options range from $150,000 homes to multimillion-dollar estates. Transportation assets include Interstate 85 and Concord Regional Airport.
Jeff Gordon Children's Center (JGCC), located within 420 bed CHS Northeast, is a 53-bed children's hospital within Atrium Health that serves Cabarrus and the surrounding counties to deliver inpatient and sub-specialty care to the pediatric patients of that community. The children's hospital has a general pediatric unit, Progressive Care Unit, and a Neonatal Intensive Care Unit. JGCC is home to the regions only dedicated pediatric Epilepsy Monitoring Unit (EMU) and is a Level 3 EMU designated by the National Association for Epilepsy Centers. It has also been accredited through The Joint Commission for disease specific certification for Epilepsy. JGCH also has a Children's Advocacy Center that is accredited through National Children's Alliance and serves pediatric victims of physical and/or sexual abuse. Support services are available to the patients and families we serve with Certified Child Life Specialists throughout the children's hospital and ancillary departments. With an active Family Advisory Council, JGCH continuously evaluates and adapts to the needs of the patients and families we serve.
Atrium Health Levine Children's Hospital(LCH)is the most comprehensive children's hospital between Atlanta and Washington, DC, helping families stay close to home.  Serving high patient acuity as the flagship children's hospital within the innovative Atrium Health (formerly Carolinas HealthCare System) LCH has 236 beds and offers more than 150 specialists across more than 30 pediatric specialties.  The hospital has 4 pediatric hospitalist teams, a 20-bed PICU (including cardiac ICU), an 85-bed NICU, and an inpatient pediatric rehabilitation facility. LCH hosts a premier Pediatrics Residency Program, serves as a teaching hospital for students of the UNC Chapel Hill School of Medicine, and offers excellent support for clinical research and quality improvement. LCH has repeatedly been ranked among the Best Children's Hospitals in the nation byUS News & World Report, most recently in seven pediatric specialties for 2019-2020 including Cancer, Gastroenterology and GI Surgery, Cardiology and Heart Surgery, Nephrology, Neurology and Neurosurgery, Neonatology and Orthopedics. Carolinas Medical Center along with LCH has earned Magnet designation from the American Nurses Credentialing Center. The Magnet program recognizes health-care organizations for their focus on improving patient care, safety and satisfaction. It also helps foster a collaborative culture for nurses, while working to advance standards and practices of care.
Atrium Health, one of the nation's leading and most innovative healthcare organizations, provides a full spectrum of healthcare and wellness programs throughout North and South Carolina and Georgia.  Atrium Health has over 3,000 system-employed providers and more than 60,000 employees, operating 45 acute care and specialty hospitals and 900-plus care locations.
Contact Sarah Foster about this position
---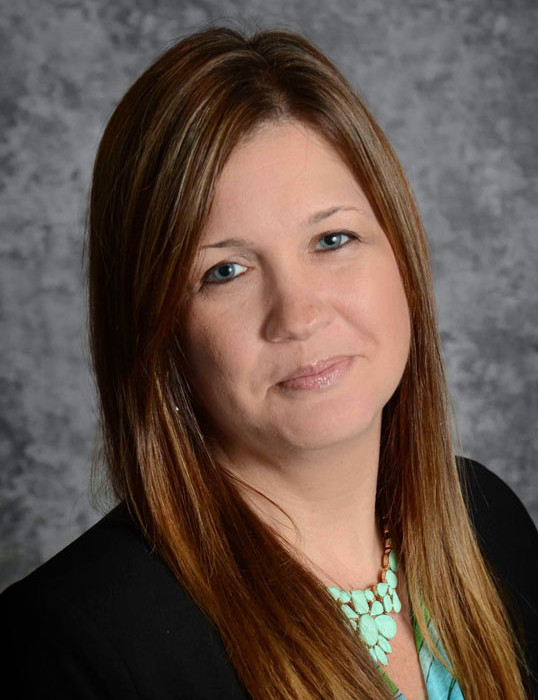 Sarah Foster
Physician Recruiter
Contact
---
Charlotte Area, NC: