Oral and Maxillofacial Surgeon
Location: Charlotte, North Carolina
---
Position Details:
The Department of Oral Medicine at Atrium Health is actively seeking an Oral and Maxillofacial Surgeon to join their growing practice of 3 Oral Medicine providers and one Oral Surgeon at the faculty practice Carolinas Center for Oral Health (CCOH).  The Department of Oral Medicine at Carolinas HealthCare System contributes to health and well-being by providing the best care to every patient through integrated clinical practice, education and research, under the division of surgery and ambulatory care. 
The OMFS and Oral Medicine practices at CCOH treat 5,000 patients each year, most of whom are medically complex (e.g. cancer patients needing oral surgical care prior to cancer treatment, patients with bone necrosis following cancer therapy, or patients with oral pathology, burning mouth, facial pain and salivary dysfunction).    
Details about the opportunity include:
Primary responsibility is direct patient care in an outpatient setting at CCOH
5 years of experience preferred and adept at treating medically complex patients, to include oncology and cardiac patients
The OMFS practice also includes working closely with the OM Practice at CCOH in providing more advanced diagnostic procedures and management of conditions of the oral and maxillofacial region
Participation in the Oral and Maxillofacial Service and Trauma Call rotation
Qualified candidates must be Board Certified or Board Eligible for American Board of Oral and Maxillofacial Surgery (ABOMS)
Abundant and excellent support staff (clinical and administrative)
Coordination of multidisciplinary care in an academic environment (to include Levine Cancer Institute, Sanger Heart & Vascular Institute, Transplant Center, and others)
Clinical and didactic instruction of Oral Medicine and General Practice residents at CCOH and at Atrium Health Carolinas Medical Center (tertiary care hospital)
Average provider tenure is 10 years
Opportunities to participate in ongoing departmental academic activities (e.g.:  education and research)
---
The Department of Oral Medicine is in the Surgery Care Division and consists of the Carolinas Center for Oral Health, the Atrium Health Carolinas Medical Center Dental Clinic and the Oral Medicine Microbiome and Translational Genomics Laboratory.  The department offers two training programs: The General Practice Residency Program and an Oral Medicine Residency Program. 
The scope of the research program in the Department of Oral Medicine ranges from clinical research to translational bench-top research.  Current studies address important patient management issues at the interface of dentistry and medicine, ranging from oral manifestations of systemic disease and its management to systemic implications for oral disease.  Our translational bench-top research is conducted within the Oral Medicine Microbiome and Translational Genomics Laboratory.  This research combines microbial metagenomics, genomics and computational systems biology approaches to determine biomarkers of disease or complications of therapy. 
Contact Kyle Audette about this position
---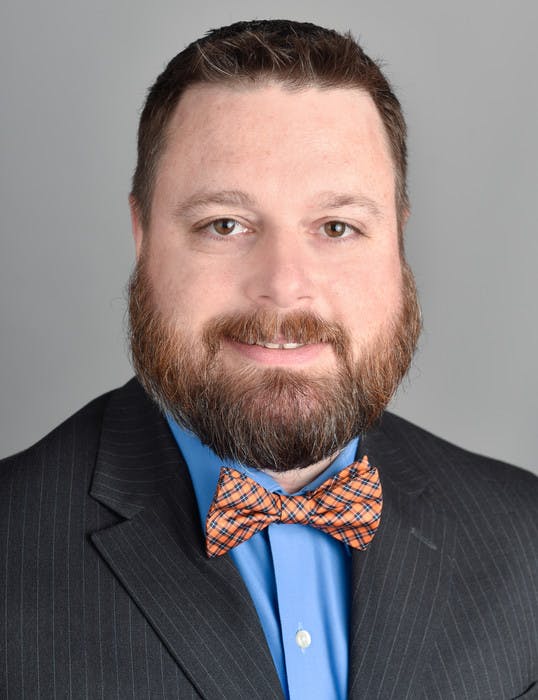 Kyle Audette
Recruiter
Contact
---
Charlotte, North Carolina: