Luminal GI Program Faculty Physician
Location: Charlotte, North Carolina
---
Position Details:
Atrium Health Gastroenterology and Hepatology is seeking a full-time Luminal GI Program Faculty member to join their team of faculty physicians. The ideal candidate should have at least 2 years of experience as faculty in an ACGME accredited GI fellowship program with participation in clinic competency and/or annual program review committees and a passion for post-graduate education.
Qualified candidates should be:
Board certified in Gastroenterology
Able to contribute to the ACGME scholarly requirements for the GI division
Able to attend all required conferences for the fellows
Interest in a GI subspecialty (e.g. – esophagus, GI oncology, gut microbiome, etc.) is encouraged
Job Responsibilities:
Clinical/Trainee Supervisory Duties (70% time)
1 week per month covering the staff GI in-patient service, supervising a GI fellow, 1-2 medical residents and 1 medical student
1-2 weeks per month supervising and teaching the GI fellows in the out-patient setting, either clinic or out-patient endoscopy duties
1-2 weeks per month for personal GI clinic and out-patient endoscopies related to general GI or GI area of special interest
 Administrative Duties (30% time)
Coordinate the luminal GI schedule for faculty and fellows
Coordinate the GI lecture series for Internal Medicine residents
Coordinate the out-patient GI clinic schedule for faculty and fellows
Assist the PD with review of fellowship applications and participate in yearly interviews for fellow applicants
Assist the PD regarding conference content/scheduling and curricular development
Attend all faculty meetings and assist the PD as needed for semi-annual fellow evaluations and end of year meetings
---
Ideally situated between mountains and beaches, Charlotte has a metropolitan area of 2.4 million that continues to experience rapid growth. Charlotte is the US's second largest banking center and has a full array of cultural activities and professional sports teams. Charlotte offers excellent public and private school options, and North Carolina is home to several world-class universities.
Atrium Health, one of the nation's leading and most innovative healthcare organizations, provides a full spectrum of healthcare and wellness programs throughout North and South Carolina as well as Georgia. Its diverse network of care locations includes academic medical centers, hospitals, freestanding emergency departments, physician practices, surgical and rehabilitation centers, home health agencies, nursing homes and behavioral health centers, as well as hospice and palliative care services.
Atrium Health works to enhance the overall health and well-being of its communities through high quality patient care, education and research programs, and numerous collaborative partnerships and initiatives. Altogether, Atrium Health operations comprise nearly 2,500 system-employed physicians and more than 60,000 employees, operating nearly 40 acute care and specialty hospitals and 900- plus care locations.
Contact Kyle Audette about this position
---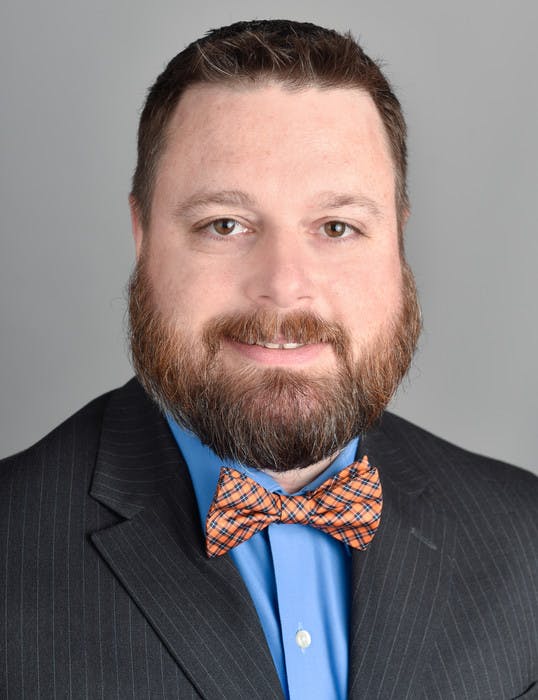 Kyle Audette
Recruiter
Contact
---
Charlotte, North Carolina: