NeuroCritical Care fellowship trained Neurointensivist for Wilmington NC - Named one of Southern Living Magazine's Best Southern Cities
Location: Wilmington, NC
---
Position Details:
Live and work where other people vacation - the stunning Carolina Coast! Enjoy Wilmington's vibrant riverfront and scenic Riverwalk that winds around the storied Cape Fear River to the area's three colorful island beaches.
Atrium Health, one of the largest and most innovative health care systems in the nation, is recruiting a BC/BE NeuroCritical Care fellowship trained Neurologist to join our growing Neuroscience team in Wilmington, NC affiliated with our partner, New Hanover Regional Medical Center. New Hanover Regional Medical Center (NHRMC) includes a 600+ bed acute care hospital, 2 satellite emergency departments, and 1 specialty rehabilitation hospital.  New Hanover Regional Medical Center is the leading provider of healthcare in Southeastern North Carolina.
NHRMC is a DNV designated Primary Stroke Center with interventional stroke capabilities providing an exciting opportunity to care for a large number of patients with stroke and other neurological diseases. We see over 1200 Stroke patients annually.  The team added a neuroendovascular program, greatly increasing the complexity and acuity of neuro patients seen and is excited for a Neurointensivist to join this dynamic group of 10 Neurologists, 6 Neurosurgeons and Advanced Practice Providers who strive to lead the community to outstanding neurologic health through state-of-the-art and personalized care.
7a-7p, 7on-7off schedule
No nights, every other weekend
100% Inpatient, open ICU
APP takes first call, 4 Physician rotate on second call
Neurosciences is fastest growing service line
Plans for a dedicated Neuro Critical Care Unit and Neuro Institute are being developed
Wilmington, NC is a coastal town in Southeastern North Carolina.  Rich in history, Wilmington boasts a dynamic arts and cultural scene, and offers unique shopping and fine dining. Year-round outdoor activities include golf, tennis, boating, fishing and hunting, surfing, biking and running.  Home to the Screen Gems Movie Production studio, Wilmington enjoys the title of "Hollywood East".  Area schools are identified as some of the top in the state while the local university provides further educational opportunities and collegiate sports.
To learn more, please contact me today and submit CV, Cover Letter. Thank you!
---
From Wilmington's vibrant riverfront and scenic Riverwalk that winds around the storied Cape Fear River to three colorful island beaches, there's something about the water here that surrounds, transforms, and enthralls. A variety of architectural styles and moss-draped live oaks line the city's National Register Historic District. From horse-drawn carriage rides on the old brick-lined streets to the rhythm of live music along the riverfront, Wilmington embraces influences from the past and present. The city mingles Victorian and antebellum architecture with modern design and new attractions like a performing arts center, an event pier near the Port City Marina, hotels and restaurants. Voted as America's Best Riverfront, Wilmington's scenic Riverwalk offers easy access to boutiques, cafes, and vibrant nightlife. In addition to live music venues, great restaurants and weekend festivals, the area offers unlimited opportunities to enjoy golf, tennis, and excellent fishing. Wilmington is the home of EUE Screen Gems Studios, the largest domestic television and movie production facility outside California. Wilmington has some of the top public schools in the state and the University of North Carolina Wilmington is one of the best kept secrets for high quality, affordable, higher education.
New Hanover Regional Medical Center (NHRMC) is a teaching hospital and regional referral center. As the tertiary care center for a seven-county area, New Hanover Regional Medical Center offers specialty medical and surgical care, which includes freestanding rehabilitation and psychiatric hospitals and one of 10 trauma centers in the state certified at Level II or above.
New Hanover Health Network is the ninth largest health care system in the state with a dedicated team of 4,700 employees, 490 physicians and 760 active volunteers. New Hanover Regional Medical Center is recognized as a teaching hospital cancer program by the American College of Surgeons Commission on Cancer – a distinction only 25% of U.S. Hospitals receive. NHRMC was recently named one of Forbes Best Large Employers, the only healthcare system in North Carolina to receive this honor.
Contact Mary Lu Leatherman, FASPR about this position
---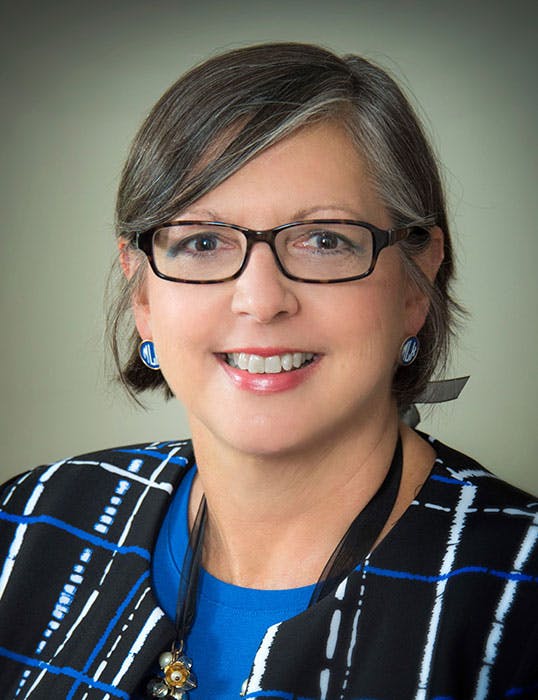 Mary Lu Leatherman, FASPR
Physician Recruiter
Contact
---
Wilmington, NC: