Full Time NNP at Levine Children's Hospital
Location: Charlotte, NC
---
Position Details:
Atrium Health Levine Children's Hospital in Charlotte, NC is seeking a full-time highly skilled and motivated Neonatal Nurse Practitioner to join our team of Advanced Care Practitioners.
Levine Children's Hospital in beautiful Charlotte, North Carolina, is a state-of-the-art facility opened in 2007. Committed to be the region's leading provider of pediatric health care services, LCH has 11 floors and 234 inpatient beds. 
·        Our Level IV neonatal unit is comprised of a 32-bed neonatal progressive (convalescent) care nursery (NPCN) and a 53-bed neonatal intensive care nursery (NICN).  Our neonatal unit is a regional referral center offering Total Body Cooling, ECMO, CT Surgery Services and all Subspecialty Services.  Our Neonatal Nurse Practitioners are specifically trained and proficient in the provision of neonatal care under the direct supervision of Neonatologists working for Levine Children's Neonatology Service Line. The NNP is responsible for evaluating, stabilizing, and treating patients with both acute and chronic illness.  This includes but is not limited to the care of patients requiring ventilatory management, pre and post-operative patients, infants with severe and or complex congenital anomalies and life-threatening illness. In addition, this includes evaluation, stabilization, and initiating cardiopulmonary resuscitation in our labor and delivery unit and in the emergency room. The NNP is also involved in the admission and discharge process.
·        This position is an opportunity to become part of an outstanding and dynamic team of NNPs involved in quality improvement, research initiatives and education of NNP students and Pediatric, OB and Family Practice Residents
·        24/7 Unit Coverage Shared Among 29 Neonatal Nurse Practitioners
·        Self-Scheduling
·        Day, Evening, Night and Weekend coverage; No call
·        Weekend Coverage Begins Friday at 7pm through Monday at 7am.
·        Just 6 (12/hour) Weekend Shifts Every 42 Days
·        Competitive Base Salary – Including Night and Weekend Shift Differential Income and Holiday Incentive; Relocation and a Full Comprehensive Benefit Plan
·        Eligible for incentive pay for additional shifts, PTO and Performance Incentive Bonuses
·        $2500/5 days of CME
Position Qualifications:
·        Graduate of an accredited NNP program. Current license to practice or eligible to practice as a NP in North Carolina. Current prescriptive privileges and DEA license required. BLS for healthcare provider from AHA required. AAP Neonatal Resuscitation Program provider or instructor status required.  PALS certification preferred.
·        Master's degree required or doctorate in nursing practice. NNP Certification from the National Certification Corporation (new graduates may apply before certification granted but employment contingent upon certification)
·        New graduate and experienced NNPs may apply
·        Candidates must demonstrate appropriate critical thinking and interpersonal skills for working in a fast paced, high acuity, high census work environment. Ability to thoroughly evaluate maternal, fetal and neonatal history and perform thorough physical assessment, developing and articulating a sound plan of care.  Able to demonstrate competency in core skills of the NNP role including endotracheal intubation and airway management, umbilical line insertion, arterial puncture and peripheral arterial line placement, needle thoracentesis and chest tube insertion, lumbar puncture, ventricular access device (not cardiac) aspirations, and exchange transfusion.  Able to evaluate, assess, and monitor for neonatal co-morbidities.
·        NC Compact State RN Licensure
---
Ideally situated between mountains and beaches, Charlotte, NC has a metropolitan area of 2.4 million that continues to experience rapid growth. Charlotte is the US's second largest banking center and has a full array of cultural activities and professional sports teams. Charlotte offers excellent public and private school options, and North Carolina is home to several world-class universities.
Atrium Health - Levine Children's Hospital (LCH)is the most comprehensive children's hospital between Atlanta and Washington, DC, helping families stay close to home.  Serving high patient acuity as the flagship children's hospital within the innovative Atrium Health (formerly Carolinas HealthCare System) LCH has 236 beds and offers more than 150 specialists across more than 30 pediatric specialties.  The hospital has 4 pediatric hospitalist teams, a 20-bed PICU (including cardiac ICU), an 85-bed NICU, and an inpatient pediatric rehabilitation facility. LCH hosts a premier Pediatrics Residency Program, serves as a teaching hospital for students of the UNC Chapel Hill School of Medicine, and offers excellent support for clinical research and quality improvement. LCH has repeatedly been ranked among the Best Children's Hospitals in the nation by U. S. News & World Report, most recently in six pediatric specialties for 2018-2019 including Cancer, Gastroenterology and GI Surgery, Cardiology and Heart Surgery, Nephrology, Neurology and Neurosurgery and Orthopedics. Carolinas Medical Center along with LCH has earned Magnet designation from the American Nurses Credentialing Center. The Magnet program recognizes health-care organizations for their focus on improving patient care, safety and satisfaction. It also helps foster a collaborative culture for nurses, while working to advance standards and practices of care.
Contact Sarah Foster about this position
---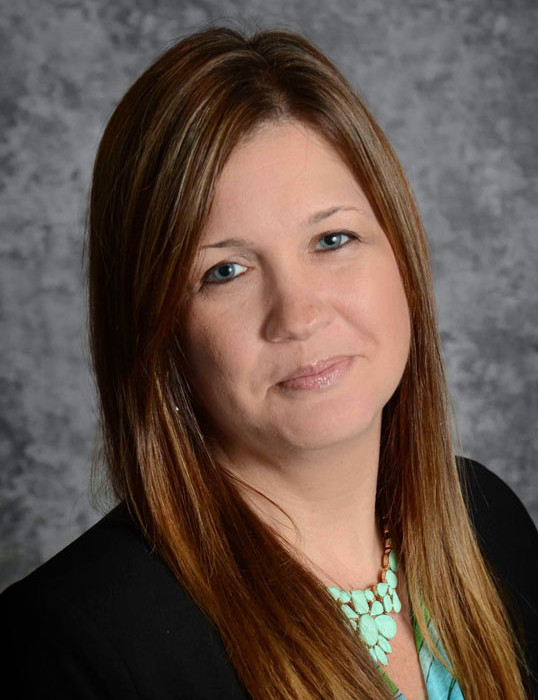 Sarah Foster
Physician Recruiter
Contact
---
Charlotte, NC: