Full-Time Advanced Practice Provider (NP/PA) for Pediatric Cardiology
Location: Charlotte, North Carolina
---
Position Details:
SHVI Adult Congenital Heart Disease - Pediatric cardiology Atrium Health - Carolinas Medical Center Sanger Heart and Vascular Institute's Pediatric Cardiology program is seeking a full-time advanced practice provider (APP) to join our growing team. This APP will function independently in the inpatient hospital and outpatient clinic-based setting in collaboration with a supervising physician and other members of a multidisciplinary team for our Adult Congenital Heart Disease Program
Essential Functions:
Functions independently to perform age-appropriate, disease specific history and physical examination of complex acute, critical, and chronic advanced heart failure patients.
Orders and interprets diagnostic and therapeutic tests relative to patient's specific needs, including laboratory and radiologic testing
Prescribes appropriate pharmacologic and non-pharmacologic treatment modalities
Determines treatment plan for patient
Monitors the effectiveness of interventions
Documents all patient encounters, records observations, interventions, and actions in a medically appropriate manner in the patient's electronic medical record
Acts as a patient advocate for the Adult Congenital Heart Population
Collaborates with members of the multidisciplinary team including, but not limited to: physicians, nurses, medical assistants, social workers, pharmacists, dieticians, and financial coordinators.
Help build the ACHD program at Sanger Heart and Vascular Institute
Open APP clinics specific for ACHD patients (may need to travel for some clinics)
Participate in a Discharge clinic for all ACHD patients recently discharged from the hospital
Start seeing new referrals being sent to ACHD program from pediatric cardiologists at transition stage age 17-25 years.
Work alongside our Adult Sanger EP and Cardiology colleagues to be readily available for consultation services on any ACHD patient Participate in clinical research projects
Attends, participates, and contributes to group/practice meetings, readmission reduction efforts, and development of policies and procedures when requested  
Position Description:
Outpatient/Inpatient
Opportunities for annual performance bonus available
5 days per week M-F from 7am -5pm (day off varies based on staffing/needs).
relocation allowance, which is taxable
40 hours and $2,5000 annual allowance for continuing medical education (CME)
Access to labs, x-ray and other pertinent facilities based on specialty
Practice includes a multidisciplinary team comprised of MD/DO's, ACPs, RNs, CMAs, 3 social workers, and 2 clinical pharmacists. An onsite palliative care clinic is also available
Position Qualifications:
 Must be approved to practice as a Nurse Practitioner or Physician Assistant in the state of North and South Carolina. Eligible for prescriptive authority application through the Board of Nursing or Medical Board in North and South Carolina. Must have or be eligible for a DEA license. BLS for Healthcare Provider from AHA required with expiration date greater than 90 days from date of beginning practice. Demonstrates appropriate critical thinking, interpersonal skills, and the ability to prioritize and concentrate.
Nurse Practitioner:
Master's Degree or Doctorate of Nursing Practice required. License to practice as a Registered Nurse required. Certification in practice from a nationally recognized certifying body required. Acute care trained and certified as an ACNP or AGACNP required based on population served.
Physician Assistant:
Graduate from an accredited Physician Assistant program required; Master's Degree preferred. Certification from the National Commission on Certification of Physician Assistants preferred.
---
Ideally situated between mountains and beaches, Charlotte has a metropolitan area of 2.4 million that continues to experience rapid growth. Charlotte is the US's second largest banking center and has a full array of cultural activities and professional sports teams. Charlotte offers excellent public and private school options, and North Carolina is home to several world-class universities.
Atrium Health – Sanger Heart & Vascular Institute is one of the Southeast's largest cardiac and vascular programs providing the highest quality care available to patient with cardiovascular disease throughout North and South Carolina. Sanger employs more than 110 physicians in a network of more than 25 locations to provide the highest quality care available to patient with cardiovascular disease throughout North and South Carolina. Sanger has more than 50 years of experience providing world-class, comprehensive acute and chronic cardiovascular services including the region's only heart transplant center and pediatric heart surgery program.
Contact Kyle Audette about this position
---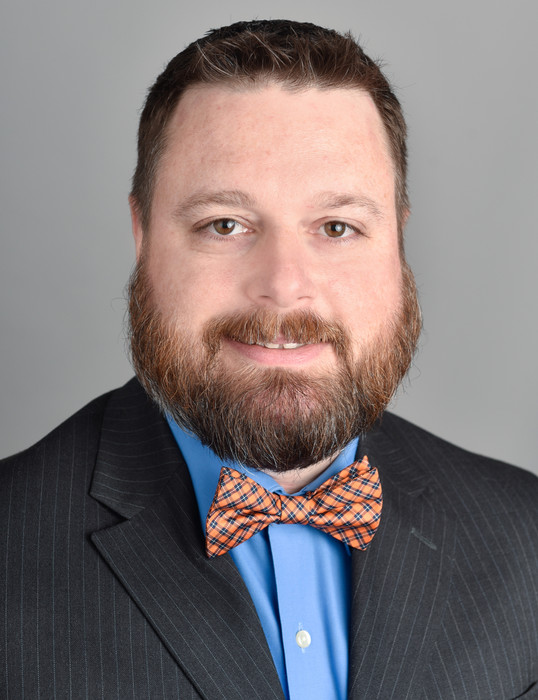 Kyle Audette
Recruiter
Contact
---
Charlotte, North Carolina: