Experienced Heart Transplant APP in Charlotte, NC
Location: Charlotte, North Carolina
---
Position Details:
Advanced Care Practitioner (NP/PA)
SHVI Advanced Heart Failure and Transplant Cardiology – Atrium Health Main- FT
Sanger Heart and Vascular Institute's Advanced Heart Failure and Transplant program is seeking a full-time advanced practice provider (APP) to join our growing team at Atrium Health Charlotte (Main Campus). This position is occupied by board certified acute care nurse practitioners and/or physician assistants specifically trained and proficient in providing cardiac services under the direct supervision of Heart Failure, Transplant Cardiologists. The provider in this position will function at the top of their license in the inpatient hospital and outpatient clinic-based setting in collaboration with a supervising physician and other members of a multidisciplinary team. They will be responsible for inpatient daily rounds, consultations, face-to-face and virtual clinic-based appointments, patient examinations, medication management, and laboratory/radiologic testing and interpretation. The APP, working alongside the MD, will be responsible for evaluating, stabilizing, and treating patients with advanced heart failure both pre-mechanical circulatory support (MCS) and/or heart transplantation, peri-operatively, and post surgically. The position also includes direct involvement in data collection, quality improvement (QI), UNOS requirements, etc.
Position Responsibilities:
APP will work closely with a multidisciplinary team to provide comprehensive patient care in various clinical settings including inpatient, outpatient, and virtual care
Willingness to work a combination of four 10-hour shifts or five 8-hour shifts depending on clinical role. Primary call, backup call and inpatient weekend rotations are required.
Demonstrate appropriate critical thinking, interpersonal skills, and the ability to prioritize and concentrate in a fast paced, high acuity work environment
Practice Highlights:
Multidisciplinary team comprised of 6 physicians, 4 APPs, 4 RN coordinators, 2 social workers, clinical pharmacists, dietitians, financial coordinators and various other support staff. An onsite palliative care clinic is also available
Sanger Heart & Vascular Institute offers 30 years of heart transplant experience and is the region's only heart transplant center, with outcomes that rank among the best in the nation
Advanced treatment options include LVADs and the total artificial heart; additional surgical and minimally invasive options including bypass surgery, heart valve surgery and implantable heart devices for both temporary and long-term support.
Position Qualifications
Graduation for an accredited NP or PA program. Must be approved to practice as a Nurse Practitioner or Physician Assistant in the state of North and South Carolina. Current prescriptive privileges and DEA license required. BLS and ACLS for Healthcare Provider from AHA required with expiration date greater than 90 days from date of beginning practice.
Nurse Practitioner: Master's Degree or Doctorate of Nursing Practice required. License to practice as a Registered Nurse required. Certification in practice from a nationally recognized certifying body required. ACNP, AGACNP certification preferred based on population served. ** Must sit for and pass Certified Clinical Transplant Coordinator (CCTC) examination within 2 years of beginning practice
Physician Assistant: Graduate from an accredited Physician Assistant program required; Master's Degree preferred. Certification from the National Commission on Certification of Physician Assistants preferred.
Cardiology experience required; prior MCS, heart transplantation experience preferred
Demonstrate appropriate critical thinking and interpersonal skills when working in a faced paced, high acuity work environment. Able to perform a thorough history and physical assessment.
NC Licensure
---
Sanger Heart & Vascular Institute is one of the Southeast's largest cardiac and vascular programs providing the highest quality care available to patient with cardiovascular disease throughout North and South Carolina. Sanger employs more than 110 physicians in a network of more than 25 locations to provide the highest quality care available to patient with cardiovascular disease. Sanger has more than 50 years of experience in providing comprehensive acute and chronic cardiovascular services, including the region's only heart transplant center and pediatric heart surgery program.
Contact Katie Hatcher about this position
---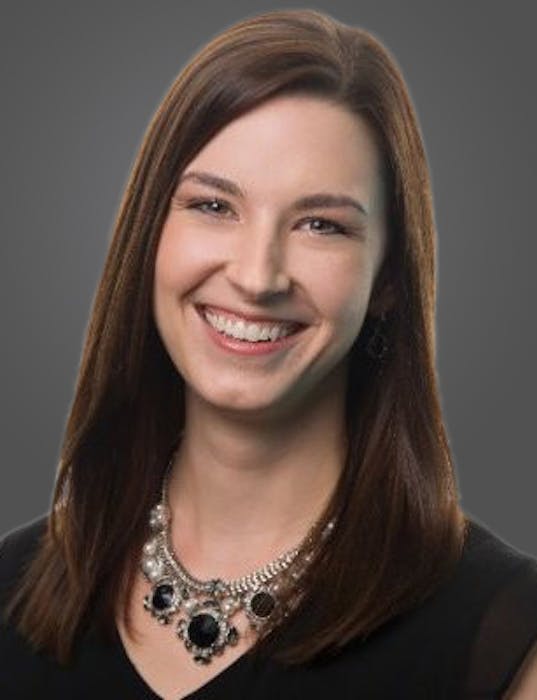 Katie Hatcher
Physician & APP Recruiter, SHVI
Contact
---
Charlotte, North Carolina: