Advanced Practice Provider for Orthopaedic Trauma
Location: Charlotte, North Carolina
---
Position Details:
Advanced Practice Provider for Orthopaedic Trauma
Atrium Health – Carolinas Medical Center
Charlotte, North Carolina
Atrium Health Musculoskeletal Institute
Atrium Health is seeking a board-certified/board-eligible, experienced Nurse Practitioner or Physician Assistant for Orthopaedic Trauma at Atrium Health – Carolinas Medical Center in Charlotte, North Carolina.
This position within Atrium Health Musculoskeletal Institute (MSKI) will work with six trauma physicians, residents, and three additional APPs at a Level 1 trauma center functioning in the hospital, Emergency Department, and outpatient clinic setting with emphasis on the management of orthopaedic trauma patients. The ideal candidate will assist with the disposition and management of trauma, fracture care, and acute orthopaedics.
Essential Functions
Evaluate Emergency Department and inpatient Orthopedic consults, including obtaining history, performing physical exams, reviewing and ordering appropriate diagnostic studies and imaging, and conferring with the on-call Orthopedic surgeon to arrange a proper treatment plan and/or follow-up schedule
Perform procedures to include:  local wound care, suturing, bedside I&Ds, traction pin placement, arthrocentesis, joint/trigger point injections, closed reductions, splint and/ cast application
Assist in scheduling and coordination of surgical treatments for trauma patients (i.e. coordination with Trauma team, consultants, OR charge nurse, obtaining consent, etc.)
Perform coding and billing for consultations and procedures performed
Facilitate discharge and disposition of trauma patients, working closely with Social Work, Clinical Case Managers, and consultant teams
Participate in quality control initiatives
Education, Experience and Certifications
Must have or be eligible for a DEA license. Approved to practice as a Nurse Practitioner or Physician Assistant in the state one works. Eligible for prescriptive authority application through the Board of Nursing or Medical Board in NC required. BLS for Healthcare Provider from AHA required with expiration date greater than 90 days from date of beginning practice. Demonstrates appropriate critical thinking, interpersonal skills, and the ability to prioritize and make proactive decisions.  Three years of relative experience and/or surgical background preferred.
Nurse Practitioner - Master's Degree or Doctorate of Nursing Practice required. License to practice as a Registered Nurse required. Certification in the area of practice from a nationally recognized certifying body required. Acute Care board certification required based upon population and acuity served.
Physician Assistant - Graduate from an accredited Physician Assistant program required; Master's Degree preferred. Certification from the National Commission on Certification of Physician Assistants preferred.
---
Ideally situated between mountains and beaches, Charlotte has a metropolitan area of 2.4 million that continues to experience rapid growth. Charlotte is the US's second largest banking center and has a full array of cultural activities and professional sports teams. Charlotte offers excellent public and private school options, and North Carolina is home to several world-class universities.
Atrium Health is one of the largest, most comprehensive and integrated, public, not-for-profit systems in the nation compromising more than 7,500 licensed beds, employing nearly 62,000 people and accounting for more than 12 million patient encounters on an annual basis.  The General Surgery Section performs elective general surgery cases and covers emergency general surgery services at Carolinas Medical Center and Carolinas Medical Center-Mercy.  The Carolinas Medical Center is an 874-bed tertiary/quaternary care hospital, ACS-verified Level I trauma center with 141 ICU bed and 74 operating rooms.  Carolinas Medical Center provides 24/7 support for complex and critically ill patients including a 29-bed dedicated Surgical ICI with surgical critical care boarded coverage, advanced interventional radiology and gastrointestinal support, and a wide range of surgical subspecialists.
Today, more than 200 physicians work together under MSK Institute's umbrella, which encompasses a wide array of disciplines including orthopaedic surgery, sports medicine and spine. Uniting these departments makes it easier for physicians to collaborate on innovative solutions and ensures that patients can access all the specialized care they need.
Additional information about the MSK Institute can be found by clicking [HERE].
Contact Kyle Audette about this position
---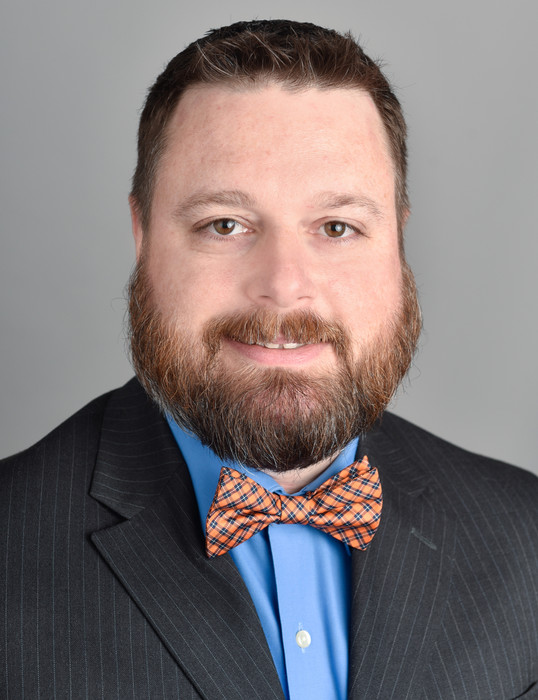 Kyle Audette
Recruiter
Contact
---
Charlotte, North Carolina: