APP for Colorectal Surgery
Location: Charlotte, North Carolina
---
Position Details:
Our Colorectal Surgery Division is seeking an Advanced Practice Provider (APP) to join the team! This position is for our Pineville Hospital located in Charlotte, North Carolina. Our highly experienced Colorectal surgeons are committed to delivering exceptional care to treat benign and malignant complex surgical diseases and disorders of the small bowel, colon, rectum and anus.
Our Colorectal Surgery Division uses the latest surgical techniques and technologies to obtain the best possible results. Given the complexity of cases and high acuity of patients, our team works hand-in-hand with experts from other medical specialties, including Gastroenterology, Advanced Therapeutic Endoscopy, Medical Oncology, Urology and Gynecology.  This allows us to provide highly specialized and comprehensive care.
The principles of Enhanced Recovery after Surgery (ERAS) are also utilized to guide the patient through the perioperative experience and assure the best outcome. Atrium Health is an ERAS Centers of Excellence.
In addition to Atrium Health Department of Surgery, the Division of Colorectal Surgery is affiliated with the Levine Cancer Institute, which has the innovative vision to deliver cancer care across North and South Carolina, building upon its strong network of affiliated hospitals and providers. 
Job Summary 
The APP will function primarily in the inpatient /outpatient setting caring for acute and chronically ill. Surgical first assist experience and willingness to pursue wound ostomy certification as part of professional development with CME allotment preferred. The most common procedures performed include ileostomy, colostomy creation & closure, colectomies, low anterior resection, abdominal perineal resection and pelvic exenteration. The patient population would include complex surgical diseases and disorders of the small bowel, colon, rectum and anus. Additional responsibilities will include patient education on disease process, inpatient rounding including post-operative and discharge instructions, independent APP post-operative clinic. 
The core of the Colorectal APP function will be the full support of the inpatient /outpatient services, 5 days a week (Monday-Friday). The APP would preferably have the experience and background to independently initiate and follow through on the assessment and workup of colorectal surgical patients.
Essential Functions
Performs initial and periodic medical history, physical examinations. 
Records findings of examinations, assessments and plan of care. 
Assist with new consults and admissions. 
Daily assessment on intensive care, progressive, and floor patients 
Assist in positioning, skin preparation, and draping of the patient   
Determine treatment plans for complex and high-risk cancer patients in collaboration with a multidisciplinary team. 
Writes appropriate prescriptions and administers medications.
Orders and interprets daily laboratory and radiology examinations. 
Documents all patient encounters, records observations, interventions, and actions in a medically appropriate manner on the patient's medical record. 
Attends, participates and contributes to group/practice meetings and development of standard procedures for department. 
Participates in evidence-based research and publishing initiatives to improvement the care of colorectal patients.
Wound ostomy certification
Education, Experience and Certifications
Must have or be eligible for a DEA license. Approved to practice as a Nurse Practitioner or Physician Assistant in the state one works. Eligible for prescriptive authority application through the Board of Nursing or Medical Board in SC required. BLS for Healthcare Provider from AHA required with expiration date greater than 90 days from date of beginning practice. Demonstrates appropriate critical thinking, interpersonal skills, and the ability to prioritize and make proactive decisions. Relative acute experience or surgical background is preferred. 
Nurse Practitioner
Master's degree or Doctor of Nursing Practice required. License to practice as a Registered Nurse required. Certification in the area of practice from a nationally recognized certifying body required. ACNP or AGACNP board certification required based population served.
Physician Assistant
Graduate from an accredited Physician Assistant program required; Master's degree preferred. Certification from the National Commission on Certification of Physician Assistants preferred.
---
Pineville, NC provides great schools (private and public), housing options and a wealth of recreational activities including a commutable distance to Lake Wylie, greenway trails, a historic downtown, easy access to Carolina Place Mall and Charlotte Premium Outlets, great restaurants, the U.S. National Whitewater Center and the Charlotte Douglas International Airport. Pineville was also ranked #1 in Movoto's list of top cities in the Charlotte area for young professionals. A growing population and a thriving economy, a great place to call home!
Atrium Health Pineville is a 235 acute care facility located in Charlotte, NC.  It has offered a personal brand of caring to southern Mecklenburg, York and Lancaster counties since its founding in 1987. We provide leading-edge healthcare in a local setting, offering open-heart surgery as part of the advanced cardiovascular program and innovative cancer care, including surgical and radiation oncology. Patients also have access to other highly specialized services such as robotic surgery, pediatric urology and neurosurgery.
In an era of building partnerships to benefit the health of a community, Atrium Health Pineville and the YMCA of Greater Charlotte have teamed up to provide health centers located inside the Harris, Harris Express, Siskey and Morrison YMCAs. This collaborative effort provides preventive health education and wellness programs to the community.
Contact Kyle Audette about this position
---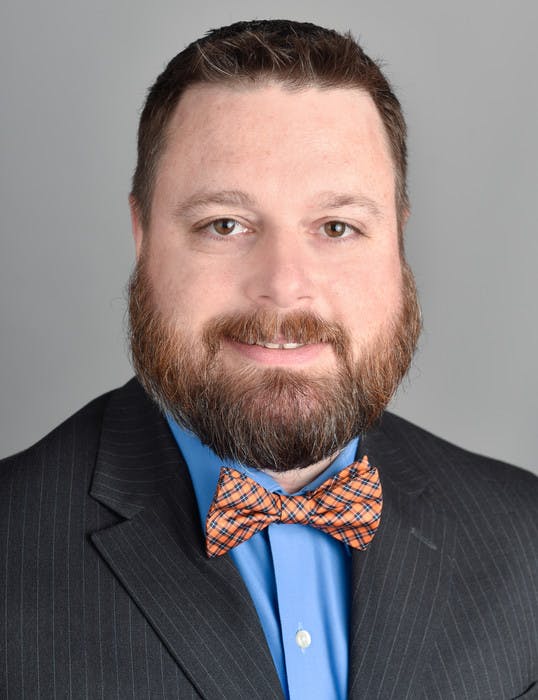 Kyle Audette
Recruiter
Contact
---
Charlotte, North Carolina: