Advanced Practice Provider for Orthopedic Surgery
Location: Pineville, North Carolina
---
Position Details:
Carolina Orthopedic Surgical Associates (COSA) is seeking a board-certified/board-eligible, experienced Physician Assistant or Nurse Practitioner to join their practice located in Pineville, North Carolina, a beautiful suburb of Charlotte.
 The APP will function in a hospital, clinic and ED setting with emphasis on the management of injured and post-surgical orthopedic patients in collaboration with a supervising physician. The APP will be responsible for rounding, ED consultations, inpatient orthopedic consults and triaging and scheduling patients for surgery, all in collaboration with the Orthopedic Surgeon on call.
Essential Functions
Perform local wound care, arthrocentesis, closed reductions, splint and cast application in ED and managing the Orthopedic Cast Cart and DME for Hospital based Orthopedic Service
Assist with rounding on elective and non-elective patients (e.g. fractures, infections, traumas)
Evaluate ED and inpatient Orthopedic consults, including obtaining history, performing physical exams, reviewing and ordering appropriate diagnostic studies and imaging, and conferring with the on-call Orthopedic surgeon to arrange a proper treatment plan and follow-up schedule
Assisting in scheduling and coordination of surgical treatments for non-elective patients (i.e. coordination with Trauma team, contacting OR charge nurse, obtaining consent, etc.)
Assist in OR as needed for elective and emergent or non-elective cases
Perform coding and billing for consultations and procedures performed
Facilitate discharge and disposition of elective and non-elective patients (i.e. discharge instructions, prescriptions, etc.)
Help with coordination of Bundling Initiatives for Medicare and other select insurance plans to provide higher quality care at lowered cost for select Orthopedic programs
Participate in quality control initiatives via regular Orthopedic Management meetings with Orthopedic Services Medical Director
Education, Experience and Certifications
Must have or be eligible for a DEA license. Approved to practice as a Physician Assistant or Nurse Practitioner in the state one works. Eligible for prescriptive authority application through the Board of Nursing or State Medical Board in SC and NC required. BLS for Healthcare Provider from AHA required with expiration date greater than 90 days from date of beginning practice. Demonstrates appropriate critical thinking, interpersonal skills, and the ability to prioritize and make proactive decisions.  Three years of relative experience and/or surgical background preferred, but not required.
Nurse Practitioner
Master's Degree or Doctorate of Nursing Practice required. License to practice as a Registered Nurse required. Certification in the area of practice from a nationally recognized certifying body required. Acute Care board certification required based upon population and acuity served.
Physician Assistant
Graduate from an accredited Physician Assistant program required; Master's Degree preferred. Certification from the National Commission on Certification of Physician Assistants preferred.
To learn more or to submit a CV for confidential consideration, please contact Kyle Audette, Physician Recruiter via email at Kyle.Audette@atriumhealth.org.
---
Pineville, NC provides great schools (private and public), housing options and a wealth of recreational activities including a commutable distance to Lake Wylie, greenway trails, a historic downtown, easy access to Carolina Place Mall and Charlotte Premium Outlets, great restaurants, the U.S. National Whitewater Center and the Charlotte Douglas International Airport. Pineville was also ranked #1 in Movoto's list of top cities in the Charlotte area for young professionals. A growing population and a thriving economy, a great place to call home!
Atrium Health Pineville, a 235-bed hospital, has offered a personal brand of caring to southern Mecklenburg, York and Lancaster counties since its founding in 1987. Atrium Health Pineville provides leading-edge healthcare in a local setting, offering open-heart surgery as part of the advanced cardiovascular program and innovative cancer care, including surgical and radiation oncology. Patients also have access to other highly specialized services such as robotic surgery, pediatric urology and neurosurgery.
Contact Kyle Audette about this position
---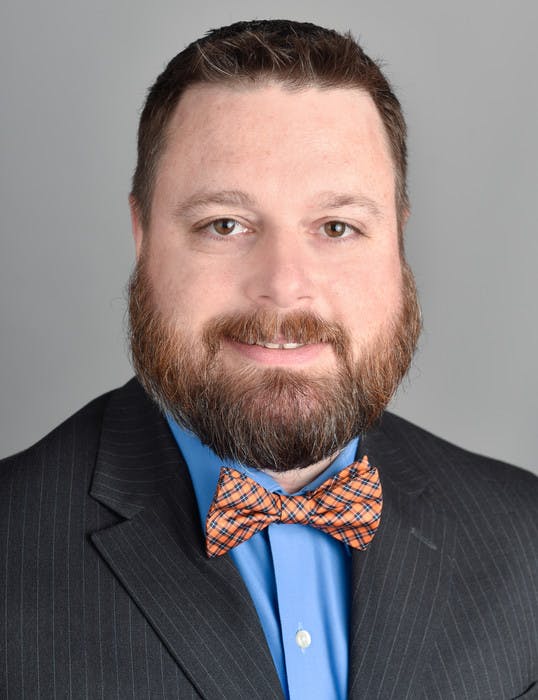 Kyle Audette
Recruiter
Contact
---
Pineville, North Carolina: