Advanced Practice Provider for Electrophysiology - Atrium Health Pineville
Location: Pineville, North Carolina
---
Position Details:
Sanger Heart and Vascular Institute's Electrophysiology program is seeking a full-time advanced practice provider (APP) to join our practice of specialized cardiology MDs and APPs. This APP will function independently in the inpatient hospital and outpatient clinic-based setting in collaboration with a supervising physician and other members of a multidisciplinary team for our Electrophysiology Program at Atrium Health Pineville.
Areas of clinical work include but not limited to: medicine/surgical floors, cardiovascular telemetry unit, CVICU, MICU, PICU, emergency department, cardiovascular OBS unit, and OP office setting. This is a 1st shift position with some weekend and holiday work required. Back-up coverage for all shifts in emergent/urgent occasions.
Primary Responsibilities:
Perform admissions, consults, physical exams, daily rounding notes, collect and document data, conduct diagnostic and therapeutic procedures within scope, order and schedule laboratory studies, and consult other specialties when appropriate.
Office duties include routine follow up exams, pre-operative cardiac evaluations, new patient evaluations and consults.
Perform tilt table testing, manage Tikosyn and Sotalol drug loads when hospitalized, order appropriate interventions, diagnostic tests (e.g. – echocardiograms, stress tests, MRIs, CTs, cardiac catheterization) and medications.
Implement effective communication skills with both patients and colleagues that demonstrates a commitment to consistently providing an excellent patient experience for every patient.
Position Qualifications:
Must be approved to practice as a Nurse Practitioner or Physician Assistant in the state of North and South Carolina. Eligible for prescriptive authority application through the Board of Nursing or Medical Board in North and South Carolina. Must have or be eligible for a DEA license. BLS for Healthcare Provider from AHA required with expiration date greater than 90 days from date of beginning practice. Demonstrates appropriate critical thinking, interpersonal skills, and the ability to prioritize and concentrate. At least one year of direct cardiology experience highly preferred.
Nurse Practitioner: Master's Degree or Doctorate of Nursing Practice required. License to practice as a Registered Nurse required. Certification in practice from a nationally recognized certifying body required. Acute care trained and certified required based on population served.
Physician Assistant: Graduate from an accredited Physician Assistant program required; Master's Degree preferred. Certification from the National Commission on Certification of Physician Assistants preferred.
---
Pineville, NC provides great schools (private and public), housing options and a wealth of recreational activities including a commutable distance to Lake Wylie, greenway trails, a historic downtown, easy access to Carolina Place Mall and Charlotte Premium Outlets, great restaurants, the U.S. National Whitewater Center and the Charlotte Douglas International Airport. Pineville was also ranked #1 in Movoto's list of top cities in the Charlotte area for young professionals. A growing population and a thriving economy, a great place to call home!
Atrium Health Pineville has offered a personal brand of caring to southern Mecklenburg, York and Lancaster counties since its founding in 1987. We provide leading-edge healthcare in a local setting, offering open-heart surgery as part of the advanced cardiovascular program and innovative cancer care, including surgical and radiation oncology. Patients also have access to other highly specialized services such as robotic surgery, pediatric urology and neurosurgery.
In an era of building partnerships to benefit the health of a community, Atrium Health Pineville and the YMCA of Greater Charlotte have teamed up to provide health centers located inside the Harris, Harris Express, Siskey and Morrison YMCAs. This collaborative effort provides preventive health education and wellness programs to the community. 
Contact Kyle Audette about this position
---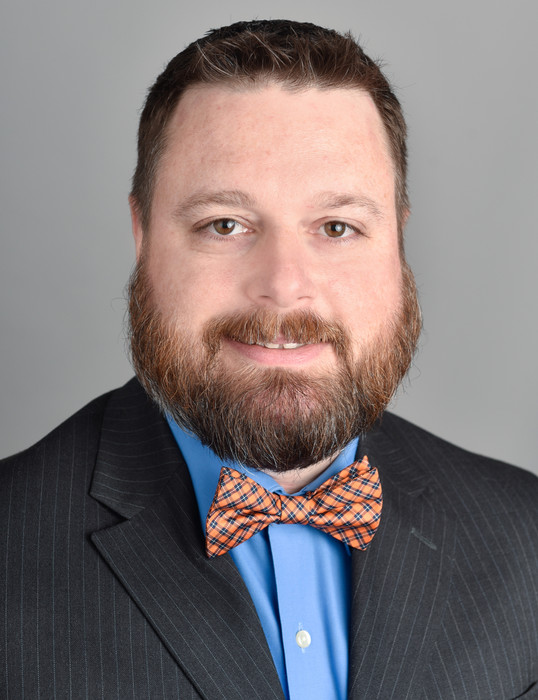 Kyle Audette
Recruiter
Contact
---
Pineville, North Carolina: