Advanced Practice Provider for Acute Care Surgery
Location: Charlotte, North Carolina
---
Position Details:
The Atrium Health Division of Acute Care Surgery's primary mission is to provide the highest valued care for the regions acutely ill and injured surgical patients. The Division provides high-level trauma, emergency general surgery, and surgical critical care patients in the rapidly growing metro region of Charlotte, NC and is expanding our services to advance our mission.
The Division is seeking an Advanced Practice Provider (APP) to join our team that provides care at Carolinas Medical Center (Atrium Health's flagship hospital) and Atrium Health University City.   
Job Summary 
The APP will function primarily inpatient setting caring for acutely ill and injured surgical patients and support outpatient management during recovery. Additional responsibilities include patient education on disease processes, post-operative, and discharge instructions. 
The core of the APP function will be the full support of the inpatient /outpatient services, 5 days a week (Monday-Friday). The APP would preferably have the experience and background to independently initiate and follow through on the assessment and workup of surgical patients.
Essential Functions
Performs initial and periodic medical history and physical examinations
Records findings of examinations, assessments and plan of care
Assist with new consults and admissions
Performs daily assessment on intensive care, progressive, and floor patients 
Assist in positioning, skin preparation, and draping of the patient, as well as functioning as first assist in OR   
Writes appropriate prescriptions and administers medications
Orders and interprets daily laboratory and radiology examinations
Documents all patient encounters, records observations, interventions, and actions in a medically appropriate manner on the patient's medical record
Attends, participates and contributes to group/practice meetings and development of standard procedures for department
Evaluates consultations, pre-operative and post-operative patients in clinic
Education, Experience and Certifications
Must have or be eligible for a DEA license. Approved to practice as a Nurse Practitioner or Physician Assistant in the state one works. Eligible for prescriptive authority application through the Board of Nursing or Medical Board in NC required. BLS for Healthcare Provider from AHA required with expiration date greater than 90 days from date of beginning practice. Demonstrates appropriate critical thinking, interpersonal skills, and the ability to prioritize and make proactive decisions. Relative acute experience or surgical background is preferred. 
Nurse Practitioner
Master's degree or Doctorate of Nursing Practice required. License to practice as a Registered Nurse required. Certification in the area of practice from a nationally recognized certifying body required. ACNP board certification preferred based population served.
Physician Assistant
Graduate from an accredited Physician Assistant program required; Master's degree preferred. Certification from the National Commission on Certification of Physician Assistants preferred.
---
Atrium Health Carolinas Medical Center (CMC) is an 874-bed facility, an American College of Surgeons verified Level I Trauma center that serves as the greater Charlotte metro region's only Level I center, and Atrium Health's flagship hospital. CMC supports its own fellowship and residency programs and serves as a largest clinical facility for the University of North Carolina School of Medicine. The Carolinas Medical Center F.H. Sammy Ross Jr Trauma Center leads regional trauma system development and the Metrolina Trauma Advisory Committee, provides robust trauma education simulation curricula, innovative injury prevention programs in our communities, and quality outcomes programs, and participates closely with the Trauma Survivors Network. The Acute Care Surgery Division supports a fellowship program in Surgical Critical Care and Acute Care Surgery. Atrium Health is an integrated system with two level III trauma centers in the greater Charlotte metro region. Our system provides care for greater than 11,000 trauma victims from the Charlotte region annually.
Atrium Health operates 12 hospitals within the region surrounding Charlotte. Our integrated system has roughly 30,000 admissions annually for emergent general surgery conditions. Advancing and elevating the care for all acutely ill and injured surgical patients from across our rapidly growing region is the Atrium Health Division of Acute Care Surgery's primary mission.  To achieve this mission, our Division is developing expanded service lines and collaborating throughout the system.
Contact Kyle Audette about this position
---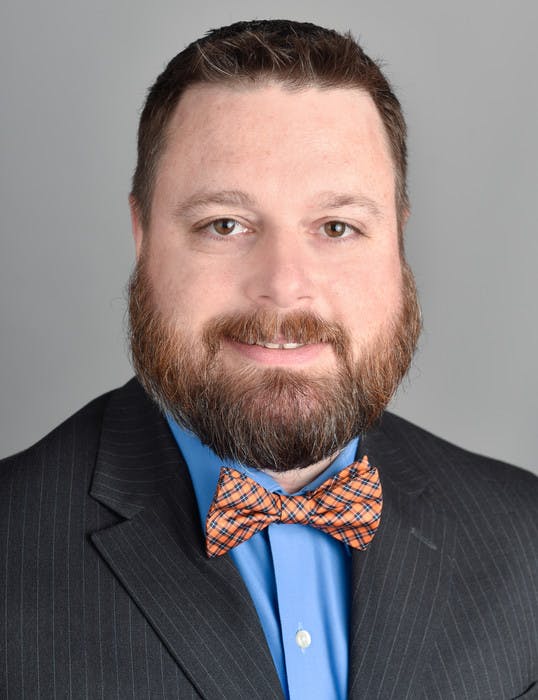 Kyle Audette
Recruiter
Contact
---
Charlotte, North Carolina: